Government Documents
Pickler Memorial Library is a member of the Federal Depository Library Program. We receive documents published by the federal government and make them available to the public whenever the library is open.
We collect only a small percentage of the documents published by the government every year. The documents we receive come in many formats and are part of many different collections within the library: reference, periodicals, microforms, general collection, documents, etc. The main documents collection is on the south end of the second floor. Our documents, except for a few listed below, can be found by searching the library catalog by keyword, title, subject, author, or SuDoc (Superintendent of Documents) classification number, which is based on the agency issuing the document.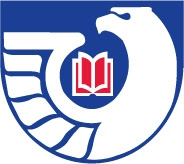 Most documents can be checked out by faculty, staff, students, designated guests, and community borrowers. For those materials that cannot be checked out, copies can be made at a cost of $0.10 per page. An ever-growing number of government documents are also freely available on the Web. See the links on this page for more information and resources available online.
For questions about Government Documents, call 660-785-4533 or use the Ask-A-Librarian Form. Visitors can find information about coming to our library here.
Federal
State & Local
International
Federal
State & Local
International